New Website Launched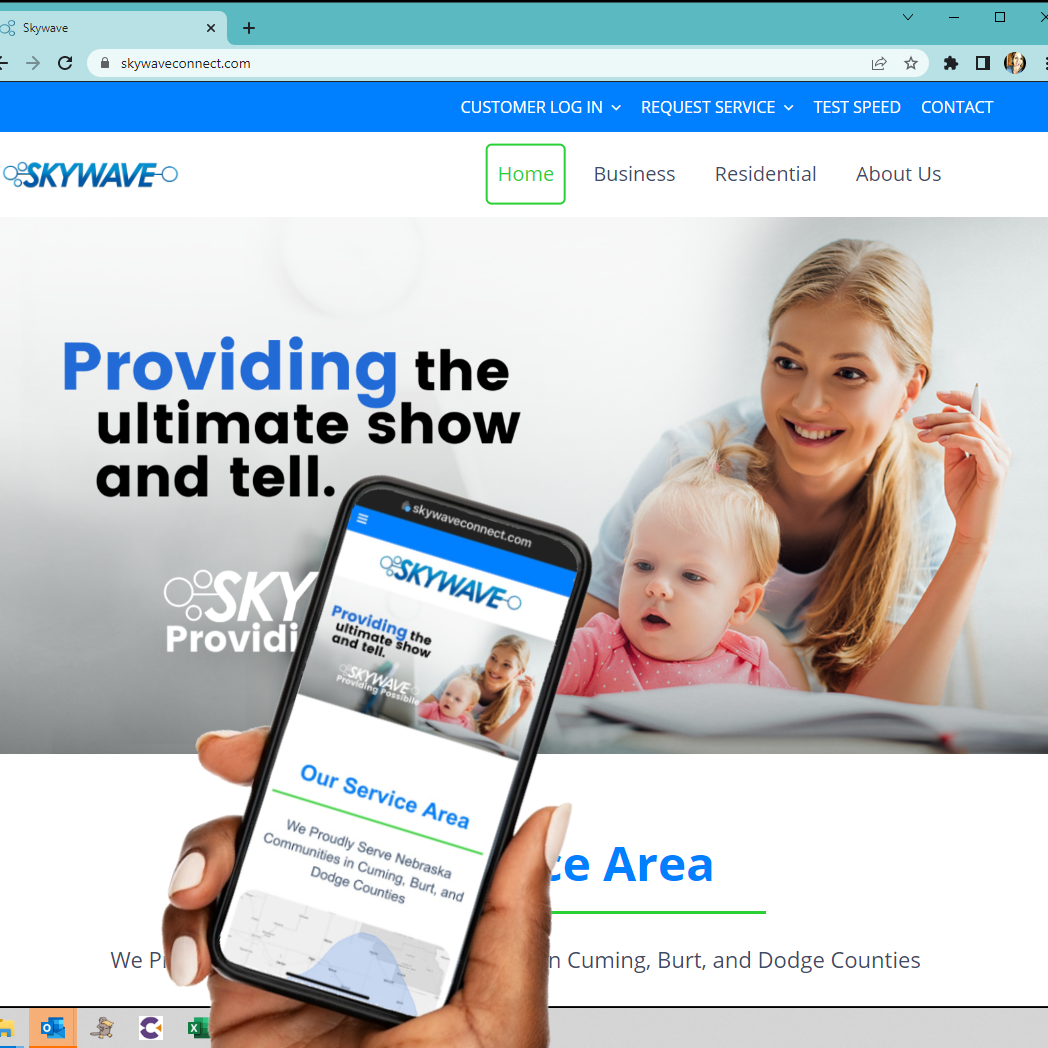 Welcome to the New & Improved www.SkywaveConnect.com!
We are constantly working on ways to improve interaction with our customers and make it easier for visitors to understand &
sign-up
for the services they need…. from Fiber-optic internet service in West Point, Beemer, & Oakland, (and soon Bancroft, Snyder & Dodge) to our Fixed-Wireless available in our multi-county area and our customer favorite,
Skywave WholeHome Wifi
service providing customers with stress free wifi for their homes. This new website also shares more details about our company, services, and the way we are growing & changing to service our communities!
Feel free to browse the site & leave us any helpful feedback.